Christmas menu 2023
The menu can be served in the evening by pre-ordering for parties over 30 people. At Told og Snaps you get a traditional Danish lunch experience. Our open sandwiches are classic with a focus on fresh, high-quality ingredients, most of which are organic.
MARINATED HERRING 
With danish "curry salad" and egg
CHRISTMAS HERRING 
With red onions and sour cream
–
PAN-FRIED FILLET OF PLAICE
With remoulade
COLD-SMOKED ICELANDIC SALMON
With smoked cheese cream
SHRIMP SALAD
Of hand-peeled shrimp
–
CHICKEN SALAD 
With dry salted bacon
WARM RIB ROAST
With red cabbage
–
RIS A LA MANDE
With caramelized almonds and warm cherry sauce
558,- pr. person
SELECTION OF DANISH CHEESE
Camembert from Hårbølle
St. Clemens blue cheese from Bornholm
50,- pr. person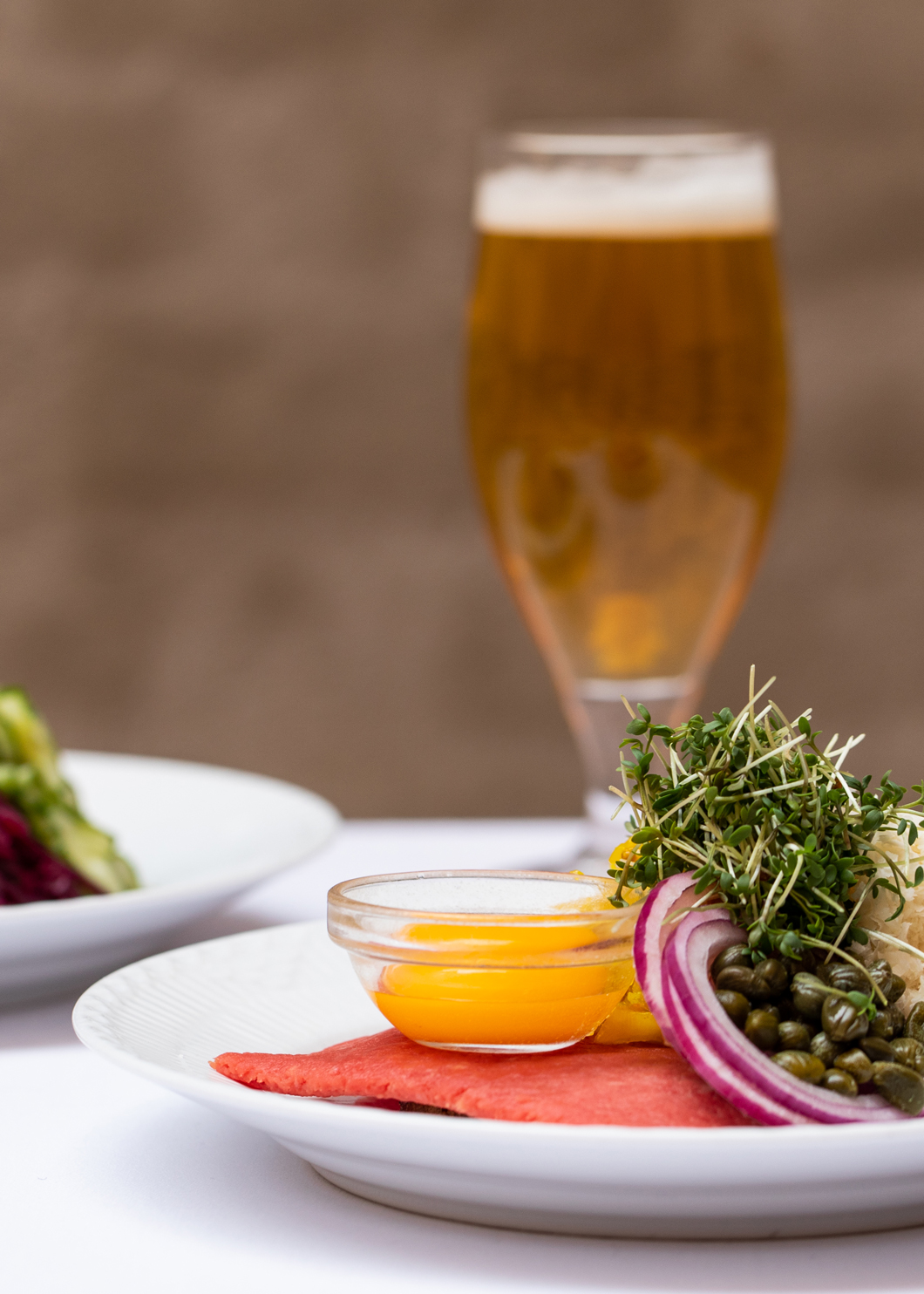 Restaurant Told & Snaps has existed since 2000 and is located in Toldbodgade in a high basement just off Nyhavn in the heart of Copenhagen. In our cozy lunch restaurant both the food and the decor is classic. With white tablecloths, high panels and well-known Danish faces on the walls, we daily serve high-quality, classic 'smørrebrød' for lunch. All dishes are cooked from scratch and most of the ingredients are organic. When there is 'smørrebrød', there must of course also be schnapps. We have a large selection of over 20 different home-made snaps, all of which vary by season. We make our home-made snaps in the restaurant based on an organic basic snaps that is made especially for us.